The Chairman of Fanglue Inland Port Group Li Haixia Went to Rizhao Port to Study
Date:2018-09-17 Issuer:admin View:
30
操作>>
From September 6 to 7, 2018, li haixia, chairman of fanglue lugang group, led the operator of fanglue inland port station to visit and study at rizhao port, accompanied by zhang guobao, vice President of fanglue bonded lugang multimodal transport co., LTD., and lu yu, assistant to the chairman.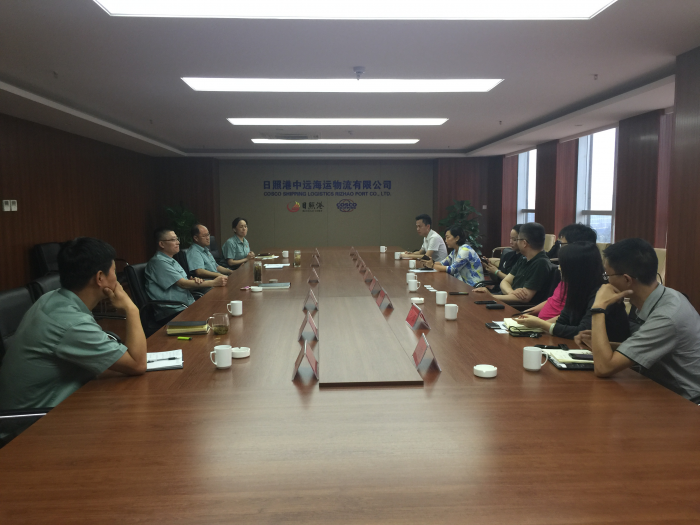 Li haixia (third from right), chairman of fanglugang group, listens to fan xudong (second from left), President of cosco shipping logistics co., LTD., rizhao port, introducing management experience
During the visit, Yang haibin, vice President of zhang guobao and director of the station management department, was warmly received by fan xudong, President of cosco shipping logistics co., LTD., rizhao port.Xu-dong fan President for them about operations management idea and the way of standardized operations, the port in the port logistics department manager after finish accompanied by snow mountain, they visited the scene of the bulk cargo, containers, chemical fertilizer operations, field operations in the feeling field management, actively explore the improved strategy of inland port terminal operation management.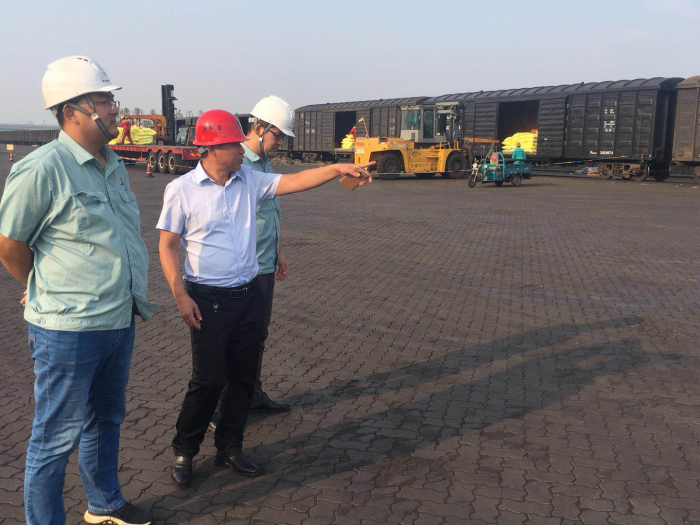 Zhang guobao (second from left), vice President of fanglue bonded land port multi-modal transport co., LTD., visited and studied chemical fertilizer operations at the port
During the visit and study, the strategic cooperation framework agreement was signed by the strategic cooperation forum held jointly by fanglugang group, rizhao port trading co., LTD., cosco shipping logistics co., LTD., rizhao port, and Hong Kong zhongtuo international mining co., LTD.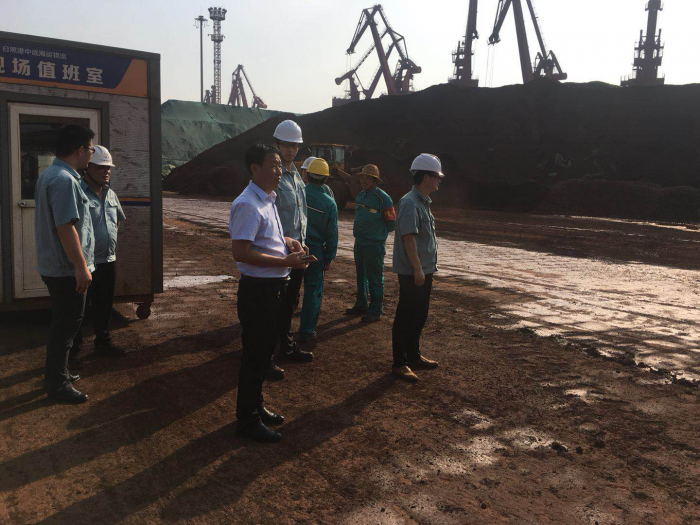 Zhang guobao vice - President (third from left) visited the site to learn about ore fines
Rizhao port trading company was established in accordance with the work requirements of rizhao port group for deepening reform, transformation and upgrading and rizhao port group's efforts to develop boxes, oil, commerce, industry and gold.Rizhao port group will be based on the rizhao port trade co., LTD., a comprehensive integration of port business, with trade and port development direction for the main depth fusion, relying on the port resource advantage, combining the reality of industry, do big iron ore, coal, coke, crude oil, soybean upstream and downstream industry chain, build rizhao port trade brand, service port hinterland economy, multidimensional promoting the development of port business.According to the requirements of "four-flow integration and closed operation" of goods flow, capital flow, bill flow and information flow, the company shall strengthen contract management and risk control, steadily carry out physical trade business, and achieve an annual growth rate of 6-7% to achieve business revenue of 13.5 billion yuan by 2020.
Zhang guobao vice President (first from right) visited and learned port operations
Rizhao port, cosco shipping logistics co., LTD., the rizhao port group co., LTD., and cosco shipping logistics co., LTD., joint venture, the establishment of the main business: as the rizhao area comprehensive strength first-class international logistics enterprises, the company is committed to the cargo agent, port logistics, tally/inspection yard/logistics park, five major business supply chain plate, and no car carrier, and other areas of the business to provide professional services to customers at home and abroad, the company into a port logistics supply chain platform and core services provider.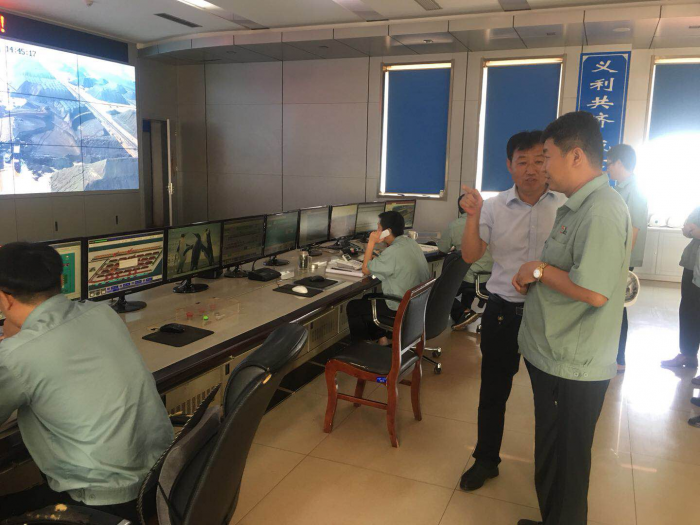 Zhang guobao vice - President (third from left) visit learning station dispatch