Yellow River Golden Triangle Trade Center Strengthens Service Capacity
Date:2018-09-10 Issuer:admin View:
27
操作>>
Since then, the Yellow River golden triangle industrial products trading center platform has always attached importance to the integrated management of the purchasing, supply and marketing mechanism in the supply chain in the continuous construction and operation, and committed to strengthening services to meet the development needs of customers.Among them, "purchasing" is the procurement mechanism, which can improve the procurement efficiency and reduce the procurement cost through the functions of centralized procurement and procurement bidding."Supply" is the supply mechanism."Selling" is a sales mechanism, which expands the trading scope and improves the profitability of the whole supply chain through the functions of spot mall and online bidding.To be specific, the buyer and the seller shall communicate with the intended commodity on the platform to form a transaction, and then deliver the goods in the designated delivery warehouse.Through the integration of supply and marketing services in the supply chain of the trading center, the platform is transformed from a service provider of information flow to a comprehensive service provider integrating information flow, business flow, logistics and capital flow.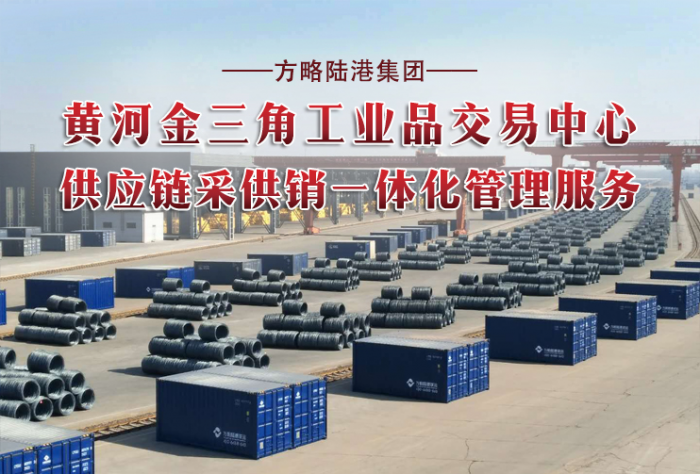 The Yellow River golden triangle industrial products trading center, relying on the group's strategic bonded international land port port park and various advantages, actively carries out integrated management services of supply chain, supply and marketing
Trading center will fully rely on group location, industry, platform, policy advantage agglomeration, the mining supply and marketing integration of supply chain management services as an important part of platform services, drive the supply chain logistics, supply chain finance, such as supply chain management services, improve the supply chain process cycle efficiency, speed up the production of value, all-round to meet customer demand, become the powerful weapon "throttling" enterprise and supply chain.