The Japanese LINKS Company Maru Yikang Visited The Group
Date:2018-09-07 Issuer:admin View:
24
操作>>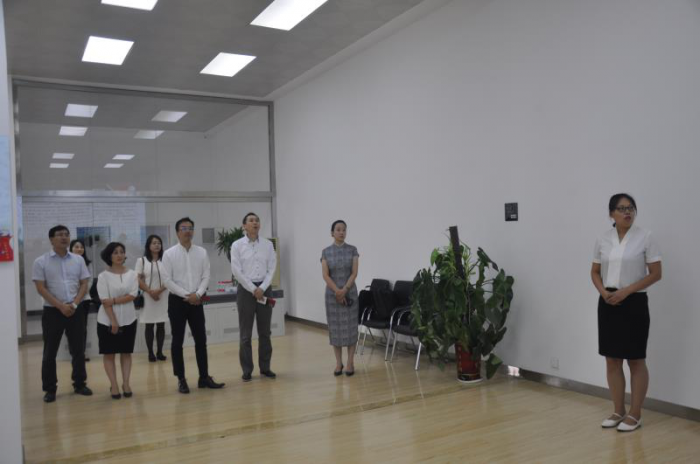 Accompanied by the group's chairman li haixia (second from right) and other leaders, the President of Japanese LINKS company ma MAO yikang (third from left) listens to the staff introduction of the group in the exhibition hall of the park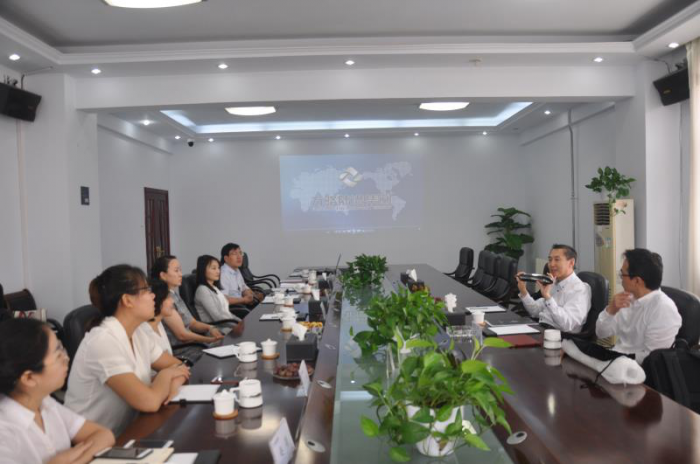 The two parties have a discussion in the meeting room on the third floor of shanxi provincial bonded logistics center
On September 1, 2018, President of Japan LINKS corporation ma MAO yikang visited fanglue lugang group for inspection and cooperation, and leaders such as group chairman li haixia, President of fanglue bonded lugang multimodal transport co., LTD guo liqin, executive vice President wu kangbo received warmly.
President maruoyikang first came to fanglue bonded international land port port park exhibition hall to hear the staff's detailed introduction of the group's general situation, development process, operation advantages and business model.After that, the park visited the functional areas such as port operation area, special customs supervision area, foreign cargo terminal and medical equipment bonded exhibition area. Finally, the two parties had a discussion in the conference room on the third floor of shanxi provincial bonded logistics center.
Shigeru pill for a discussion of the President of a line to watch the group's propaganda, the chairman of li hai defect information about the group gathered advantage and cooperation mode, then both sides around the cooperation way has carried on the discussion of the business, in the end, a kang President said shigeru pill is willing to further cooperation with the general plan of land port group, realize common development.
Japanese LINKS, founded by President shimao ikang, is celebrating its 20th anniversary this year.The company is a beauty equipment and beauty products, health food research and development, beauty store design, store output as a whole beauty planning and B2B sales management company.In Japan in addition to their own business about 50 cooperative stores across the country.There are more than 30 varieties of products independently developed by the company, and more than 80 varieties of products planned and developed for other companies. These varieties are widely used or sold in about 1,500 stores in Japan.